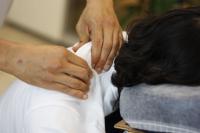 A settlement has been reached to resolve False Claims Act allegations against a Tennessee Chiropractor.
According to the government, a chiropractor operating pain clinics from Lenior City, Tennessee has paid $1.45 million, plus interest, to resolve False Claims Act violations. Under the same settlement, a pain clinic nurse in Cookeville, Tennessee is to pay $32,000 and surrender her DEA registration to settle allegations that she violated the Controlled Substances Act.
The whistleblower share of the settlement will be approximately $246,500.
Reportedly, Matthew Anderson and his management company, PMC LLC, managed four pain clinics in Tennessee, most recently known as; Cookeville Center for Pain Management; Spinal Pain Solutions in Harriman; Preferred Pain Center of Grundy County in Gruetli Laager; and McMinnville Pain Relief Center.
As part of the settlement agreement, Matthew Anderson and PMC resolved claims that from 2011 through 2014, they caused pharmacies to request for Medicare and TennCare payments for painkillers, including opioids, without valid medical purpose. In addition, it resolved allegations about Anderson's too high reimbursements for office visits, and the PMC's claims on Medicare for nurse services in 2011 and 2012 that failed to abide by the Tennessee law.
Under the settlement agreement, the United States will receive $1,040,275, and the State of Tennessee will receive $163,225. In addition, Matthew Anderson and PMC agreed to be excluded from billing federal health care programs for five years.  Three of the clinics will also forfeit $53,840, which the United States seized from the clinics' bank accounts.
Also, as part of the settlement agreement, Cindy Scott, a nurse practitioner from Nashville, will pay $32,000 and surrender her DEA registration until October 2021.  Furthermore, Cindy Scott is prohibited from prescribing medications until her DEA registration is renewed.
"More Americans are dying because of drugs today than ever before—a trend that is being driven by opioids," said Attorney General Jeff Sessions. "If we're going to end this unprecedented drug crisis, which is claiming the lives of 64,000 Americans each year, doctors must stop overprescribing opioids and law enforcement must aggressively pursue those medical professionals who act in their own financial interests, at the expense of their patients' best interests.  Today's settlement is a positive step that will help save lives, as well as protect taxpayers' money, in Tennessee and across the United States."