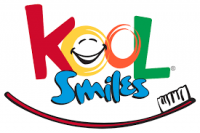 A settlement has been reached to resolve False Claims Act allegations against Kool Smiles clinics.
The allegations arose from lawsuits that claimed dental management company Benevis LLC and more than 130 of its affiliated Kool Smiles dental clinics knowingly submitted false claims for payment to state Medicaid programs for medically unnecessary dental services performed on children insured by Medicaid.      
According to the government, allegedly between January 2009 and December 2011, Kool Smiles clinics knowingly submitted false claims for unnecessary baby root canals, tooth extractions and stainless steel crowns.
Allegedly, Kool Smiles clinics routinely pressured and incentivized dentists to meet production goals through a system that disciplined "unproductive" dentists and awarded "productive" dentists with substantial cash bonuses based on the revenue generated by the procedures they performed. According to the settlement agreement, complaints from Kool Smiles' own dentists about the medically unnecessary procedures were ignored.
 "The allegations in these cases are particularly egregious because they involved medically unnecessary dental services performed on children," said U.S. Attorney John H. Durham for the District of Connecticut.  "Exploiting needy children for financial gain is inexcusable.  The U.S. Attorney's Office in Connecticut is committed to aggressively pursuing health care providers that submit fraudulent claims to government health care programs."
Reportedly, of the $23.9 million to be paid by Benevis and its affiliated Kool Smiles clinics, the federal government will receive a total of $14,244,073.49, plus interest, and a total of $9,655,926.51, plus interest, will be returned to individual states, which jointly funded improper claims submitted to state Medicaid programs.
"The companies strongly disagree with the government's allegations," Benevis and Kool Smiles said in a statement that pointed out that the settlement is not related to quality of dental care.
Three whistleblowers, former Kool Smiles employees, will get more than $2.4 million as part of the settlement.
Company:
Kool Smiles dental clinics