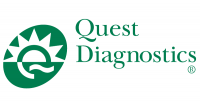 A settlement has been reached to resolve False Claims Act allegations against Quest Diagnostics Inc.
The allegations arose from a lawsuit that claimed Berkeley HeartLab Inc, violated the False Claims Act by paying kickbacks to physicians and patients to induce the use of Berkeley for blood testing services and by charging for medically unnecessary tests. Quest Diagnostics acquired Berkeley in 2011.
According to the government's complaint, Berkeley allegedly paid kickbacks to referring physicians disguised as "process and handling" fees. Also, the complaint alleged that Berkeley paid kickbacks to patients by routinely waiving copayments owed by certain patients who were legally required to pay for part of their tests. Allegedly, Berkeley paid the kickbacks to induce both the physicians and patients who received them to choose Berkeley over other laboratories. The government's complaint further alleged that these illegal practices resulted in medically unnecessary cardiovascular tests being charged to federal healthcare programs.
"We rely on doctors to provide honest, independent recommendations regarding clinical testing," said Acting Assistant Attorney General Chad A. Readler of the Justice Department's Civil Division. "Companies that pay kickbacks to referring doctors corrupt those doctors' independence, leaving patients vulnerable to expensive and unnecessary testing."
Whistleblowers share of the settlement with Quest Diagnostics has not been determined.