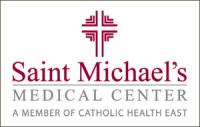 A settlement has been reached to resolve False Claims Act allegations against Saint Michael's Medical Center Inc.
The allegations arose from a lawsuit that claimed Saint Michael's Medical Center falsely billed Medicare and Medicaid for medically unnecessary cardiac procedures.
Saint Michael's Medical Center, from January 1, 2009, through January 1, 2015, submitted claims for percutaneous coronary interventions, catheterizations, and stents performed in its cardiac catheterization lab that was not medically needed.
The allegations were raised in a lawsuit filed under the qui tam, or whistleblower, provisions of the False Claims Act. The act allows private citizens with knowledge of fraud to bring civil actions on behalf of the government and to share in any recovery.
Company:
Saint Michael's Medical Center Inc