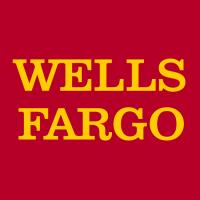 A judge has approved the $1.2 billion settlement Wells Fargo has reached with the government over claims that it had engaged in improper mortgage lending practices.
On Friday the Department of Justice, announced that the United States has settled civil mortgage fraud claims against Wells Fargo Bank, N.A. (Wells Fargo) and Wells Fargo executive Kurt Lofrano, stemming from Wells Fargo's participation in the Federal Housing Administration (FHA) Direct Endorsement Lender Program.  In the settlement, Wells Fargo agreed to pay $1.2 billion and admitted, acknowledged and accepted responsibility for, among other things, certifying to the Department of Housing and Urban Development (HUD), during the period from May 2001 through December 2008, that certain residential home mortgage loans were eligible for FHA insurance when in fact they were not, resulting in the Government having to pay FHA insurance claims when some of those loans defaulted.  The agreement resolves the United States' civil claims in its lawsuit in the Southern District of New York, as well as an investigation conducted by the U.S. Attorney's Office for the Southern District of New York regarding Wells Fargo's FHA origination and underwriting practices subsequent to the claims in its lawsuit and an investigation conducted by the U.S. Attorney's Office for the Northern District of California into whether American Mortgage Network, LLC (AMNET), a mortgage lender acquired by Wells Fargo in 2009, falsely certified and submitted ineligible residential mortgage loans for FHA insurance.
"Wells Fargo and the United States government have reached an agreement in principle to resolve claims regarding our FHA lending activities, and the company has made an addition to its previously announced reserves to reflect this development," Mariana Phipps, a Wells Fargo spokesperson told the Business Times when the settlement was announced in February.
The settlement was approved by U.S. District Judge Jesse M. Furman for the Southern District of New York.