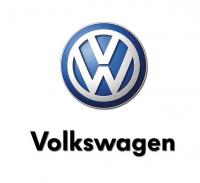 A settlement reached to settle allegations of cheating emissions tests and deceiving customers on 2.0 liter diesel vehicles against German automaker Volkswagen AG and related entities.
On June 28, 2016, Department of Justice announced that Volkswagen will offer consumers a buyback and lease termination for nearly 500,000 model year 2009-2015 2.0 liter diesel vehicles sold or leased in the U.S., and spend up to $10.03 billion to compensate consumers under the program. Additionally, the companies will spend $4.7 billion to mitigate the pollution from these cars and invest in green vehicle technology.
According to the civil complaint against Volkswagen filed by the Justice Department on behalf of Environmental Protection Agency (EPA) on January 4, 2016, Volkswagen allegedly equipped its 2.0 liter diesel vehicles with illegal software that detects when the car is being tested for compliance with EPA or California emissions standards and turns on full emissions controls only during that testing process. During normal driving conditions, the software renders certain emission control systems inoperative, greatly increasing emissions. This is known as a "defeat device." Use of the defeat device results in cars that meet emissions standards in the laboratory, but emit harmful NOx at levels up to 40 times EPA-compliant levels during normal on-road driving conditions. The Clean Air Act requires manufacturers to certify to EPA that vehicles will meet federal emission standards. Vehicles with defeat devices cannot be certified.
The affected vehicles include 2009 through 2015 Volkswagen TDI diesel models of Jettas, Passats, Golfs and Beetles as well as the TDI Audi A3.
As part of the agreement, consumers who have owned or leased VW or Audi 2.0-liter diesel vehicles at least since September 2015 will be eligible for compensation from the automaker.
Owners of 2-liter diesel cars made by Volkswagen will receive between $12,500 and $44,000 from the automaker to buy back their cars. Leases of those vehicles also may be terminated without penalty, and leaseholders also may seek cash payments.
Consumers will be able to see if they are eligible for compensation and if so, what options are available to them, at VWCourtSettlement.com and AudiCourtSettlement.com.