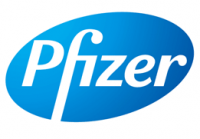 Date Filed:
Wednesday, September 2, 2009
A settlement has been reached in a whistleblower class action lawsuit brought against Pfizer Inc who was accused of dangerous and illegal "off-label marketing" of the prescription painkiller Bextra.
As part of the settlement, Pfizer will pay a criminal fine of $1.195 billion. Whereas Pharmacia & Upjohn must pay a $105 million criminal fine. Pfizer also has agreed to pay $1 billion in civil damages and penalties to compensate federal health-care programs for false claims submitted as a result of its marketing Bextra and the other four drugs for off-label use or at unapproved dosages. The Pfizer whistleblower received more than $51 million as a reward.
Filed in 2003, the lawsuit alleges that Pfizer promoted Bextra for uses and in doses that far exceeded what the FDA had approved. This put patients at risk for serious health problems such as heart attack, stroke and pulmonary embolism (blood clot in the lung). The lawsuit also said that Bextra paid doctors kickbacks in various ways to influence them to prescribe and endorse Bextra for these "off-label" uses. Bextra was withdrawn from the market in 2005.