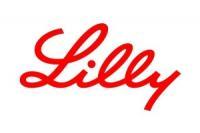 Date Filed:
Thursday, January 15, 2009
A settlement has been reached in a whistleblower class action lawsuit brought against Eli Lilly who is accused of unauthorized use in patients particularly vulnerable to its risky side effects.
The settlement amount includes a criminal fine of $515 million, the largest ever in a health care case, and the largest criminal fine for an individual corporation ever imposed in a United States criminal prosecution of any kind. Eli Lilly will also pay up to $800 million in a civil settlement with the federal government and the states.
The originally filed whistle blower lawsuits alleged that between September 1999 and the end of 2005, Eli Lilly promoted Zyprexa for use in patients of all ages and for the treatment of anxiety, irritability, depression, nausea, Alzheimer's and other mood disorders. They also alleged that the company funded continuing medical education programs, through millions of dollars in grants, to promote off-label uses of its drugs, in violation of the FDA's requirements.