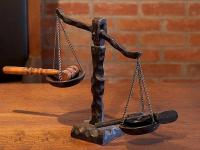 On April 12, 2016, Department of Justice announced, that an Ohio man pleaded guilty to fraud charges for his role in a scheme to defraud Medicare out of approximately $6.2 million while he acted as an unlicensed physician at a Detroit in-home physician services company.
Cecil Alexander Kent Jr. pleaded guilty yesterday to one count of conspiracy to commit health care fraud, two counts of health care fraud and five counts of making false statements relating to health care matters. 
Kent saw patients and falsified related patient records, including medical documents and billing documents, all under the name of a licensed medical doctor and falsified prescriptions for controlled substances that he personally wrote using the name and U.S. Drug Enforcement Administration number of a licensed physician.  Kent was employed at B&M Visiting Doctors PLC and was fully aware that Medicare did not pay for patient visits performed by unlicensed physicians; however he still submitted claims to Medicare through B&M.
Charles McRae, part owner of B&M and also an unlicensed physician and Alvin Williams, an unlicensed physician, were charged in the same indictment as Kent and pleaded guilty for their involvement in this scheme to defraud.