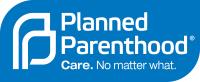 Planned Parenthood affiliates confess to Health and Human Services auditors that they overbilled Medicaid for drugs.
The drugs were purchased through the federal drug discount pricing program and Planned Parenthood allegedly overbilled in several states.
The allegations arose from a lawsuit filed by former Planned Parenthood officers claiming fraud and abuse of Medicaid funds.