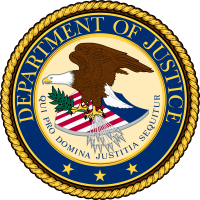 On June 22, 2016, the Justice Department announced it had charged a record 301 people with schemes that defrauded government health programs by submitting $900 million in fraudulent health claims. A nationwide sweep led by the Medicare Fraud Strike Force in 36 federal districts, resulting in criminal and civil charges against doctors, nurses and other licensed medical professionals, for their alleged participation in health care fraud schemes.
The defendants are charged with numerous healthcare fraud-related crimes, including conspiracy to commit healthcare fraud, violations of the anti-kickback statutes, money laundering and aggravated identity theft. The charges are based on a variety of alleged fraud schemes involving various medical treatments and services, including home health care, psychotherapy, physical and occupational therapy, durable medical equipment and prescription drugs.
It's the largest takedown in history, both in terms of the number of people charged and the loss amount.
The Medicare Fraud Strike Force swept through territories that included that state of Florida, Texas, California, Michigan, Illinois, New York, and Louisiana.