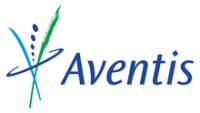 A settlement has been reached in a whistleblower class action lawsuit brought against Aventis Pharmaceutical Inc., a wholly owned subsidiary of sanofi-aventis U.S. LLC.  Aventis is accused of misreporting drug prices in order to reduce its Medicaid Drug Rebate obligations.
According to the settlement, the federal recovery is approximately $49 million. Aventis will also pay over $40 million to the Medicaid participating states, and over $6 million to certain public health services entities who paid inflated prices for the drugs at issue.
The United States complaint alleged that between 1995 and 2000, Aventis and its corporate predecessors knowingly misreported best prices for the steroid-based anti-inflammatory nasal sprays Azmacort, Nasacort and Nasacort AQ. Under the Medicaid Drug Rebate Statute, Aventis was required to report to Medicaid the lowest, or "best" price that it charged commercial customers, and pay quarterly rebates to the states based on those reported prices.
In order to avoid triggering a new best price that would obligate it to pay millions of dollars in additional drug rebates to Medicaid, Aventis entered into "private label" agreements with the HMO Kaiser Permanente that simply repackaged Aventis's drugs under a new label. As a result, Aventis underpaid drug rebates to the Medicaid program and overcharged certain Public Health Service entities for these products.