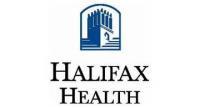 A settlement has been reached in a whistleblower class action lawsuit brought against Halifax Hospital Medical Center and Halifax Staffing Inc (aka Halifax Health) who are accused of submitting claims to the Medicare program that violated the Physician Self-Referral Law, commonly known as the Stark Law.
The whistleblower will receive a $20.8 million share of the $85 million settlement.
Filed in June 2009, the lawsuit alleges that Halifax knowingly violated the Stark Law by executing contracts with six medical oncologists that provided an incentive bonus that improperly included the value of prescription drugs and tests that the oncologists ordered and Halifax billed to Medicare.  The government also alleged that Halifax knowingly violated the Stark Law by paying three neurosurgeons more than the fair market value of their work.