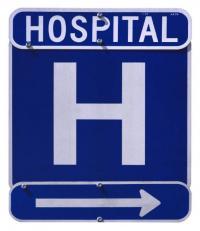 The Indiana hospitals include St. Francis Hospital in Beech Grove, Deaconess Hospital in Evansville and St. John's Hospital System in Anderson. The hospitals have agreed to pay the United States $3,158,629, $2,110,034 and $826,256, respectively.
The Alabama hospitals include St. Vincent's East Hospital and St. Vincent's Birmingham Hospital, both located in Birmingham, and Providence Hospital, located in Mobile. These facilities have agreed to pay the United States $1,459,395, $422,748 and $381,713, respectively.
The whistleblowers will receive a $1.4 Million recovery of the government's settlement.
These allegations stem from a whistleblower case filed in 2008. The United States asserted that, from 2002 to 2008, the six hospitals overcharged Medicare each time they performed kyphoplasty, a minimally-invasive procedure used to treat certain spinal fractures that often are due to osteoporosis. In many cases, the procedure can be performed safely as an out-patient surgery, but the government contends that the hospitals performed the procedure on an in-patient basis in order to increase their Medicare billings.