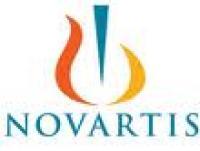 A settlement has been reached in a whistleblower class action lawsuit brought against Novartis Vaccines & Diagnostics Inc and Novartis Pharmaceuticals Corporation. They are accused of causing false claims to be submitted to federal health care programs.
According to the settlement, the United States will receive $43.5 million to resolve the federal claims, and the states will receive $29 million to settle their respective claims. The whistleblowers will receive $7.825 million of the federal share of the settlement announced today.
The original lawsuit was filed in October 2006.  The United States alleged that, between Jan. 1, 2001 and July 31, 2006, Novartis and its predecessor, Chiron Corporation, caused false claims to be submitted to federal health care programs for certain off-label uses of the cystic fibrosis drug TOBI.
The Food and Drug Administration (FDA) approved TOBI, an inhaled antibiotic, for the treatment of certain cystic fibrosis patients. The United States alleges that Chiron, and then Novartis, marketed TOBI for unapproved uses, such as diseases other than cystic fibrosis, and for cystic fibrosis patients who did not meet the parameters of the FDA-approved indication and for which TOBI was not a medically accepted use. The government alleges that this conduct caused the submission of false claims to federal health care programs.