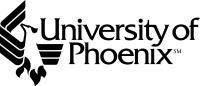 Date Filed:
Wednesday, August 12, 2015
A settlement has been reached to resolve False Claims Act allegations against University of Phoenix who is accused of student recruitment policies that violated the False Claims Act.
The two whistleblowers will receive $19 million from the settlement.
This case began as a whistleblower action against another company. Though the United States did not intervene in this action, the Government provided support and assistance to the whistleblowers at many stages of the case.