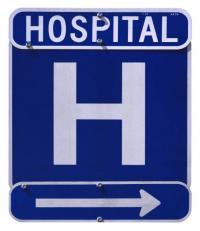 A settlement has been reached in a whistleblower class action lawsuit brought against seven hospitals located in Florida, Mississippi, Texas, South Carolina, North Carolina and Alabama. They are accused of submitting false claims to Medicare.
The settling facilities include the following:
Lakeland Regional Medical Center, Lakeland, Fla. ($1,660,134.49)
The Health Care Authority of Morgan County – City of Decatur dba Decatur General Hospital, Decatur, Ala. ($537,892.88)
St. Dominic-Jackson Memorial Hospital, Jackson, Miss. ($555,949.35)
Seton Medical Center, Austin, Texas ($1,232,955.91)
Greenville Memorial Hospital, Greenville, S.C. ($1,026,764.01)
Presbyterian Orthopaedic Hospital, Charlotte, N.C.($637,872.57)
The Health Care Authority of Lauderdale County and the City of Florence, Ala., dba the Coffee Health Group, fka Eliza Coffee Memorial Hospital ($676,038.00)
The settlements with these facilities follow the settlements that the government reached in May 2009, September 2009, and May 2010 with 18 other hospitals for kyphoplasty-related Medicare claims, as well as the government's May 2008 settlement with Medtronic Spine LLC, corporate successor to Kyphon Inc. The whistleblowers will receive a total of approximately $1.1 million as their share of the settlement proceeds.
Originally filed in 2008, the United States alleged that these hospitals overcharged Medicare between 2000 and 2008 when performing kyphoplasty, a minimally-invasive procedure used to treat certain spinal fractures that often are due to osteoporosis. In many cases, the procedure can be performed safely as a less costly out-patient procedure, but the government contends that the hospitals performed the procedure on an in-patient basis in order to increase their Medicare billings.