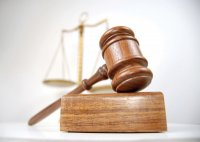 On April 13, 2016, Department of Justice announced that Nery Cowan, a former health care clinic consultant and Medicare biller was sentenced to 135 months in prison and ordered to pay a $100,000 fine for her role in laundering money in connection with a $63 million health care fraud scheme involving a Miami health provider.
On January 14, 2016, Cowan pleaded guilty to one count of conspiracy to commit money laundering. Cowan was a consultant and Medicare biller for Greater Miami Behavioral Healthcare Center and confessed to directing and authorizing the payment of kickbacks and bribes to patient brokers and others in exchange for Medicare beneficiary referrals. Cowan also confessed that Greater Miami personnel frequently falsified medical records affiliated with these recruited Medicare beneficiaries to support false and fraudulent claims to Medicare. 
Cowan and co-defendants Dean Butler and Irina Mora concealed kickback payments to shell companies owned by "patient brokers" who, on behalf of Greater Miami, solicited Medicare beneficiaries from assisted living facilities, halfway houses and drug courts located throughout the Southern District of Florida.  Cowan, Butler and Mora disguised these monthly kickbacks as "outreach" or "marketing" payments through HNB-Stell Care Inc, a sham staffing company.
Dean Butler was also sentenced to 16 years in prison and Irina Mora was sentenced to nine years in prison on November 30, 2015.