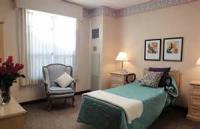 Date Filed:
Thursday, October 19, 2006
A settlement has been reached in a whistleblower class action lawsuit brought against Hospice Care of Kansas LLC and its parent company, Ft. Worth, Texas-based Voyager HospiceCare Inc. They are accused of submitting claims to the Medicare program for ineligible hospice services.
The whistelblower will receive a $1.342 million share in the government's recovery.
The government's complaint stemmed from an initital whistleblower case filed in October 2006.  The United States alleged that Hospice Care of Kansas and Voyager,  between January 2004 and December 2008, engaged in certain practices that resulted in the submission of false claims, including the provision of compensation to clinical employees based on patient census and admissions, delaying discharges of patients determined not to have a six month or less prognosis, instructions to staff to document patient conditions in a misleading manner, and implementation of an inadequate compliance program.