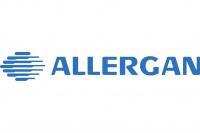 Date Filed:
Wednesday, September 1, 2010
A settlement has been reached in a whistleblower class action lawsuit brought against Allergan Inc who is accused of unlawful promotion of its biological product, Botox Therapeutic, for uses not approved as safe and effective by the Food and Drug Administration.
The civil complaint alleged practices by the company including developing and putting in place a wide-ranging marketing program that included paying commissions to doctors to induce them to prescribe Botox for certain conditions. Some of these were for pain and severe spasms in the limbs of children with cerebral palsy.
The company was also accused by Federal prosecutors of teaching doctors how to get reimbursement from Medicare and Medicaid for off-label uses by putting in the codes for an approved treatment. During the time period covered by the settlement, the FDA approved Botox as a treatment for four medical conditions. These included crossed eyes, involuntary blinking, involuntary neck muscle contractions and excessive underarm sweating. It was also approved for the cosmetic use of smoothing vertical wrinkles between the eyebrows.
Allergan Inc agreed to pay $600 million to resolve its criminal and civil liability.  The resolution includes a criminal fine and forfeiture totaling $375 million and a civil settlement with the federal government and the states of $225 million.
The civil settlement resolves three whistleblower lawsuits filed in federal court in the Northern District of Georgia under the provisions of the False Claims Act.  The whistleblowers will receive $37.8 million from the federal share of the settlement amount.