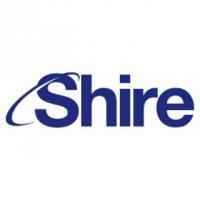 A settlement has been reached in a whistleblower class action lawsuit brought against Shire Pharmaceuticals LLC who is accused of engaging in unlawful drug marketing and promotion practices of several drugs.
The $56.5 million settlement is broken down as follows; the federal government will receive $35,713,965, and state Medicaid programs will receive $20,786,034.  The originally filing whistleblower will receive a $5.9 million share of the government settlement.
Originally filed in 2008, the complaint made claims of the following allegations;
(1) that between January 2004 and December 2007, Shire promoted Adderall XR for certain uses without clinical data to support such claims and overstated the efficacy of Adderall XR, particularly relative to other ADHD drugs,
(2) that between February 2007 and September 2010, Shire sales representatives and other agents allegedly made false and misleading statements about the efficacy and "abuseability" of Vyvanse to state Medicaid formulary committees and to individual physicians,
(3) that from April 2006 to September 2010, Shire representatives improperly marketed the patch administered medication Daytrana, as less abuseable than traditional, pill-based medications, and, for part of this period, improperly made phone calls and drafted letters to state Medicaid authorities to assist physicians with the prior authorization process for prescriptions to induce these physicians to prescribe Daytrana and Vyvanse, and
(4) that between January 2006 and June 2010, Shire sales representatives promoted Lialda and Pentasa for off-label uses not approved by the FDA and not covered by federal healthcare programs.  Specifically, the government alleged that Shire promoted Lialda off-label for the prevention of colorectal cancer.