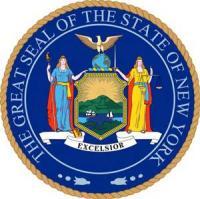 According to the terms of the settlement, the state of New York will pay $440 million over time, partly in cash and partly by releasing its claim to payments withheld. New York City's share of the settlement, $100 million, will also be paid over time. The whistleblower in this case will receive $10 million from the settlement.
The United States alleged that for the period 1990 to 2001, the state of New York knowingly failed to provide proper guidance to the districts and counties outlining the requirements for a service to be covered by the Medicaid program, failed to monitor the districts and counties for compliance as required by the program and passed on claims to the federal government for services it knew were not covered or properly documented, all to make the United States pay a larger share of New York's Medicaid costs.
The government additionally asserted New York City submitted claims to the state for false speech services. The state then passed these claims on to the federal government for Medicaid reimbursement.