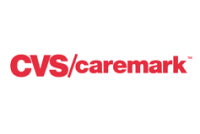 Date Filed:
Saturday, November 1, 2008
A settlement has been reached in a whistleblower class action lawsuit brought against RxAmerica, a wholly-owned subsidiary of CVS Caremark Corporation, who is accused of making false submissions to the Centers for Medicare & Medicaid Services (CMS).
The whistleblower's share of the recovery has not been determined.
The government's case is based upon two different whistleblower lawsuits, the first of which was filed in November 2008.  The United States alleged that during the period Jan. 1, 2007, to Dec. 31, 2008, RxAmerica made false submissions to CMS regarding prices for certain generic prescription drugs used for Plan Finder, despite certifying to CMS that it would submit accurate pricing data for Plan Finder. As a result, the government alleged that RxAmerica received Medicare Part D payments for claims for the covered drugs at prices that in some cases were significantly higher than the pricing data RxAmerica submitted to CMS for use on Plan Finder.