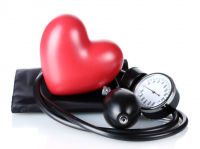 A settlement has been reached in a whistleblower class action lawsuit brought against two cardiovascular disease testing laboratories, Health Diagnostics Laboratory Inc. and Singulex Inc.  They are accused of paying remuneration to physicians in exchange for patient referrals and billing federal health care programs for medically unnecessary testing.
The settlement amount is broken down as follows,  Health Diagnostics will pay $47 million and Singulex will pay $1.5 million. The whistleblowers' share of the settlements has not been determined.
The government's case stemmed from a series of whistleblower lawsuits, the first of which was filed in June of 2011.  The lawsuits alleged that three of the laboratories metioned in the suit induced physicians to refer patients to them for blood tests by paying them processing and handling fees of between $10 and $17 per referral and by routinely waiving patient co-pays and deductibles.  In addition to that allegation, two of the laboratories are accused of conspiring with a marketing company to offer these inducements on behalf of those labs. As a result, physicians allegedly referred patients to those three labs for medically unnecessary tests, which were then billed to federal health care programs, including Medicare.