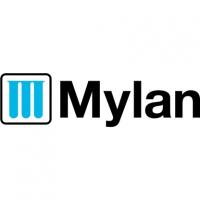 A settlement has been reached to resolve False Claims Act allegations against Mylan Inc and Mylan Specialty L.P.
The allegations arose from a lawsuit that claimed Mylan Inc and Mylan Specialty L.P. knowingly misclassified EpiPen, a branded epinephrine auto-injector drug, as a generic drug to avoid paying rebates owed to Medicaid.
According to the government, Mylan allegedly improperly avoided paying state Medicaid programs the higher rebates for branded drugs by misclassifying EpiPen as a generic drug, even though EpiPen had no FDA-approved therapeutic equivalents and even though Mylan marketed and priced EpiPen as a brand name drug.  Mylan raised the price of EpiPen by approximately 400% between 2010 and 2016.
Reportedly, as part of this settlement, Mylan has also entered into a corporate integrity agreement with the Department of Health and Human Services Office of Inspector General (HHS-OIG) that requires, among other things, an independent review organization to annually review multiple aspects of Mylan's practices relating to the Medicaid drug rebate program.
Sanofi, a competing pharmaceutical manufacturer brought this matter forward. In 2016, Sanofi filed a complaint against Mylan under the qui tam provisions of the False Claims Act, which permits private parties to sue on behalf of the government and to receive a share of any recovery.
Sanofi's share of the settlement will be $38.7 million.
"Mylan misclassified its brand name drug, EpiPen, to profit at the expense of the Medicaid program," said Acting United States Attorney William D. Weinreb.  "Taxpayers rightly expect companies like Mylan that receive payments from taxpayer-funded programs to scrupulously follow the rules.  We will continue to root out fraud and abuse to protect the integrity of Medicaid and ensure a level playing field for pharmaceutical companies. We commend Sanofi for bringing this matter to our attention."