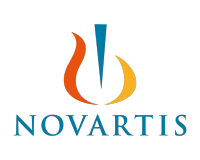 Date Filed:
Thursday, September 30, 2010
A settlement has been reached in a whistleblower class action lawsuit brought against Novartis Pharmaceuticals Corp, who is accused of promoting Trileptal for uses not approved by the U.S. Food and Drug Administration, and for paying kickbacks to doctors to prescribe that drug and five others.
Novartis will pay $185 million in the criminal case and will pay $237.5 million to resolve allegations that it caused Medicare and other Federal programs to pay for Novartis drugs under fraudulent circumstance. The four whistleblower cases filed by former Novartis employees, resulted in sharing $25,675,035 of the Federal recovery.
The lawsuit was first filed against Novartis Pharmaceuticals Corp by a former sales representative in January 2011. According to the complaint, from January 2002 to November 2011, Novartis often paid doctors to speak about its drugs and programs that were supposed to have educational purposes, but which in reality were often social occasions or not held at all.