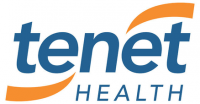 A settlement has been reached to resolve False Calims Act Allegations against Tenet Healthcare Corporation who is accused of overbilling the federal Medicare program.
Tenet has owned and operated throughout the country, various inpatient rehabilitation facilities (IRFs).
The United States alleged that, between May 15, 2005, and Dec. 31, 2007, Tenet improperly billed Medicare for the treatment of patients at its IRFs when, in fact, these patient stays did not meet the standards to qualify for an IRF admission. IRFs are designed for patients who need an intense rehabilitation program that requires a multidisciplinary, coordinated team approach to improve their ability to function. Because the patients treated at these facilities require more intensive rehabilitation therapy and closer medical supervision than is provided in other settings, such as acute care hospitals or skilled nursing facilities, Medicare generally pays IRFs at a higher rate for rehabilitation care than it pays for such care in other settings.