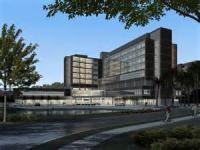 A settlement has been reached to resolve False Claims Act Allegations against St. Vincent Healthcare, a hospital located in Billings, MT, and Holy Rosary Healthcare, a hospital located in Miles City, MT. They are accused of improperly providing incentive pay to physicians that made referrals to the hospitals.
The allegations were brought by the U.S. Attorney's Office for the District of Montana, the Department of Justice's Civil Division, the Office of Inspector General of the U.S. Department of Health and Human Services, and the FBI.
The settlement of $3,950,000 resolves allegations that the hospitals paid several physicians incentive compensation that took into account the value or volume of their referrals by improperly including certain designated health services in the formula for calculating physician incentive compensation. These issues were disclosed by the hospitals to the government. The claims settled by this agreement are allegations only.