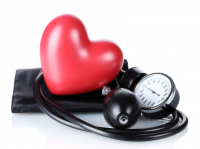 A settlement has been reached in a whistleblower class action lawsuit brought against St. Jude Medical Inc, Parma Community General Hospital, and Norton Healthcare. They are accused of violating the False Claims Act in relation to certain illegal kickbacks to secure heart-device business.
Under the terms of the settlement, St. Jude, headquartered in St. Paul, Minn., will pay $3,725,000. Parma Community General Hospital, located in Parma, Ohio, will pay $40,000, and Norton Healthcare in Louisville, Ky., will pay $133,300. The government asserted that Parma and Norton were recipients of improper rebates from St. Jude.  The reward for the whistleblower will be $640,050.
The whistleblower case was originally filed in 2006. The United States alleged that St. Jude paid illegal kickbacks to two hospitals to secure heart-device business and that these kickbacks caused false claims to be submitted to federal health care programs in violation of the False Claims Act. The kickbacks included alleged rebates that were "retroactive" and paid based on a hospital's previous purchases of St. Jude heart-device equipment and rebates that St. Jude paid for purchases of heart-device equipment sold by its competitors to induce purchases of similar equipment from St. Jude in the future.