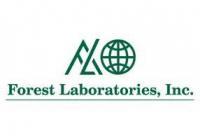 Date Filed:
Wednesday, September 15, 2010
A settlement has been reached in a whistleblower class action lawsuit brought against Forest Pharmaceuticals Inc  accused of submitting fraudulent claims to federal health care programs for the drugs Levothroid, Celexa, and Lexapro.
The settlement covers various whistleblower lawsuits filed under the provisions of the False Claims Act.   As part of the civil settlement, more than $88 million will be distributed to the federal government and more than $60 million will be distributed to and shared by the states.   Additionally, the private whistleblowers will receive approximately $14 million from the federal share of the settlement amount.  
The Justice Department alleged Forest's fradulent activity took place from 1998 until at least 2005.