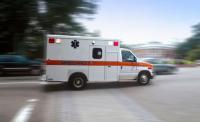 Date Filed:
Saturday, January 1, 2000
A settlement has been reached in a whistleblower class action lawsuit brought against Metropolitan Ambulance & First Aid Corp, Metro North Ambulance Corp, Big Apple Ambulance Service Inc, including their president, Steve Zakheim. They are accused of falsifying records to appeal a Medicare program refund demand.
The whistleblower will receive $618,450.
The original whistleblower case was filed in 2000.  The United States alleged that the companies and Zakheim used, or caused the use of, falsified records to appeal a Medicare program refund demand. Medicare had demanded the companies return millions of dollars they had been paid for medically unnecessary ambulance trips. Under Medicare rules, the companies could bill for these expensive non-emergency transports only if the patient could not be transported by any other means, such as by car or by wheelchair van. Medicare audited the companies' past billings and concluded that the companies had charged Medicare tens of millions of dollars for ambulance trips that did not meet this standard. Medicare demanded a refund and afforded the companies an extensive informal and formal appeals process to prove that their billings were proper.
The government contended that, rather than contesting the refund demand fairly, the companies resorted to fraud when they could not otherwise prove an ambulance was medically needed. According to the suit, in their ensuing appeals, the companies used, and Zakheim caused the use of, hundreds of letters attesting to the need for an ambulance that were forged or otherwise purported to come from some neutral, disinterested health care provider when they in fact did not.