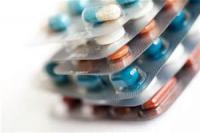 A settlement has been reached in a whistleblower class action lawsuit brought against Cypress Pharmaceutical Inc., its subsidiary Hawthorn Pharmaceuticals Inc. and its CEO, Max Draughn. They are accused of marketing three pharmaceutical products that were not approved as safe and effective by the Food and Drug Administration (FDA).
According to the settlement, the federal portion of the settlement, including payments due to the TRICARE program, is $1,615,783. The state Medicaid share of the settlement is $1,184,217.The whistleblower will receive a $300,000 share of the government's recovery.
The government alleged that although the drugs lacked the "safe and effective" designation, Hawthorn's sale representatives promoted the products to physicians and state Medicaid officials using that designation. This caused TRICARE, the military's health care program, and state Medicaid programs to improperly pay for the three products. The government also alleged that Cypress, Hawthorn and Draughn caused the submission to the Centers for Medicare and Medicaid Services (CMS) of false quarterly reports that misrepresented these products' regulatory status and failed to advise CMS that the drugs did not qualify as outpatient drugs that were covered for payment.