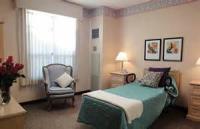 A settlement has been reached in a whistleblower class action lawsuit brought against Grace Healthcare LLC and its affiliate Grace Ancillary Services LLC (Grace) . They are accused of knowingly submitting or causing the submission to the Medicare and TennCare/Medicaid programs of false claims for medically unreasonable and unnecessary rehabilitation therapy.
The whistleblower in this case will receive $405,000.
The whistleblower case was originally filed in 2010.  The federal government alleged in ten nursing home facilities in which Grace provided physical, occupational, and speech therapy for periods ranging from 2007 through June of 2011, Grace pressured therapists to increase the amount of therapy provided to patients in order to meet targets for Medicare revenue that were set without regard to patients' individual therapy needs and could only be achieved by billing for a large amount of therapy per patient. As part of the settlement, Grace has agreed to enter into a Corporate Integrity Agreement with the Inspector General of the Department of Health and Human Services that provides for procedures and reviews to be put in place to avoid and promptly detect conduct similar to that which gave rise to the settlement.