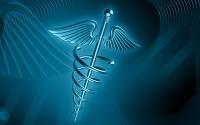 A settlement has been reached in a whistleblower class action lawsuit brought against Infirmary Health System Inc (IHS), two IHS-affiliated clinics and Diagnostic Physicians Group P.C. (DPG) who are accused of paying or receiving financial inducements in connection with claims to the Medicare program.
The whistleblower will receive a $4.41 million share of the $24.5 settlement that was announced July 21, 2014.
The complaint, which was filed in July of 2011, alleged that in 1988, IMC purchased IMC-Diagnostic and Medical Clinic from DPG and agreed to pay DPG a share of the revenues the clinics collected, including Medicare revenues from diagnostic imaging and laboratory tests. After IMC acquired the IMC-Northside Clinic in 2008, the physicians practicing there joined DPG and entered into an agreement with the same key terms as the earlier agreement with IMC-Diagnostic and Medical Clinic. The government contended that these payments were illegal kickbacks and constituted a prohibited financial relationship under the Stark Law, and that in June 2010, an attorney for DPG warned employees of both IMC and DPG that the compensation being paid to the physicians likely violated the law. Nevertheless, the agreements allegedly were neither modified nor terminated for another 18 months.