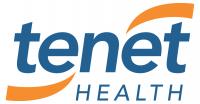 A settlement has been reached to resolve False Claims Act allegations against Tenet Healthcare Corporation.
The allegations arose from a lawsuit, claiming Tenet Healthcare Corporation paid kickbacks to obstetric clinics serving primarily undocumented Hispanic women in return for referral of those patients for labor and delivery at the hospitals.  The hospitals then billed the Medicaid programs for the services provided to the referred patients and, in some instances, also obtained additional Medicare reimbursement based on the influx of low-income patients. 
Tenet Healthcare Corporation offered to pay $238 million to settle the matters.
According to the Department of Justice, four Tenet hospitals — Atlanta Medical Center, North Fulton Hospital in Roswell, Ga., Spalding Regional Medical Center in Griffin, Ga., and Hilton Head Hospital in Hilton Head Island, S.C. took part in the scheme with Hispanic Medical Management Inc, a prenatal services company that does business as Clinica de la Mama.