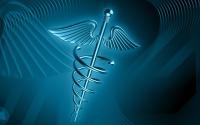 Date Filed:
Wednesday, September 29, 2010
A settlement has been reached in a whistleblower class action lawsuit brought against a former Chicago area physician, who was sentenced last month to five years in prison for stealing millions of dollars from Medicare and more than 30 other public and private health care insurance programs.  The whistleblower will receive 17.5% of any amounts collected.
The physician has agreed to a $20 million settlement with the United States covering related civil claims, federal officials announced.
According to the civil lawsuit, the whistleblower contracted with the physician to cover hospital rounds and patients when the whisteblower was out of town or otherwise unavailable. The phsycian submitted false claims seeking payment from Medicare and Medicaid for services at the highest level of in-patient cardiac care when, in fact, those services were not performed.
The settlement was reached on behalf of the whistleblower and the U.S. Department of Health and Human Services Office of Inspector General; the Office of Personnel Management (OPM), which administers the Federal Employees Health benefits Program; the Railroad Retirement Board Office of Inspector General; TRICARE Management Activity (U.S. Defense Department); and the Illinois Department of Health and Family Services.
The agreement provides that any amounts recovered will be distributed as follows: Medicare—97.776 percent; Medicaid—0.004 percent; OPM—2.106 percent; TRICARE—0.114 percent. It also provides that any amounts paid to the United States as criminal restitution will be credited against the $20 million judgment.