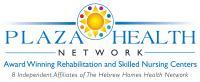 A settlement has been reached in a whistleblower class action lawsuit brought against Plaza Health Network (originally known as Hebrew Homes Health Network) who is accused of making illegal payments to doctors for referrals of Medicare patients, submitting false claims to Medicaid and Medicare for therapy services that were never provided or charged at inflated cost, and inflating the value of Plaza's real estate assets to get low-interest government loans.
Read more here: http://www.miamiherald.com/news/local/article24666172.html#storylink=cpy
Of the $17 million settlement, the whistleblower will receive a $4.25 million share of the settlement.
According to federal authorities, Plaza was operating a "sophisticated kickback scheme" between 2006 and 2013, hiring doctors to supposedly serve as "medical directors." In reality, the positions didn't exist but were used so that the doctors would refer patients to the company's facilities.