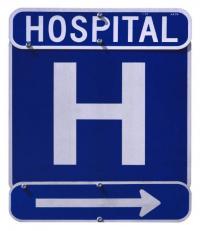 A settlement has been reached to resolve False Claims Act allegations against acific Health Corporation (PHC) and related entities.  They are accused of engaging in an illegal kickback scheme in Los Angeles.
The settlement resolves a US and state investigation of three PHC-affiliated hospitals for engaging in a scheme in which the hospitals paid recruiters to deliver homeless Medicare or Medi-Cal beneficiaries (homeless beneficiaries) by ambulance from the "Skid Row" area in Los Angeles to the hospitals for treatment that often was medically unnecessary. 
The hospitals, Los Angeles Metropolitan Medical Center (LA Metro); Newport Specialty Hospital, formerly known as Tustin Hospital and Medical Center; and Anaheim General Hospital, then allegedly billed Medicare and Medi-Cal for these services, violating rules that permit payment only for necessary treatment. The governments contended that these services were induced by illegal remuneration in violation of the Anti-Kickback statute (AKS), and the resulting billings to Medicare and Medi-Cal violated the False Claims Act.