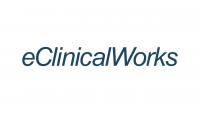 A settlement has been reached to resolve False Claims Act allegations against eClinicalWorks (ECW).
The allegations arose from a lawsuit that claimed eClinicalWorks (ECW) misrepresented the capabilities of its software. Reportedly, this settlement also resolves allegations that eClinicalWorks (ECW) paid kickbacks to certain customers in exchange for promoting its product.
Under the Electronic Health Records Incentive Program to encourage healthcare providers to adopt and demonstrate "meaningful use" of EHR certified technology, the U.S. Department of Health and Human Services (HHS) offers incentive payments to healthcare providers that adopt EHRs and meet certain requirements regarding their use. EHR vendors obtain certification for their products by attesting that the products satisfy specific criteria adopted by HHS and pass testing by an HHS-approved certifying entity.
According to the government, eClinicalWorks (ECW) falsely obtained that certification for its EHR software when it concealed from its certifying entity that its software did not comply with the requirements for certification. For example, in order to pass certification testing without meeting the certification criteria for standardized drug codes, the company modified its software by "hardcoding" only the drug codes required for testing. In other words, rather than programming the capability to retrieve any drug code from a complete database, ECW simply typed the 16 codes necessary for certification testing directly into its software. ECW's software also did not accurately record user actions in an audit log and in certain situations did not reliably record diagnostic imaging orders or perform drug interaction checks. In addition, ECW's software failed to satisfy data portability requirements intended to permit healthcare providers to transfer patient data from ECW's software to the software of other vendors. As a result of these and other deficiencies in its software, ECW caused the submission of false claims for federal incentive payments based on the use of ECW's software.
As part of the settlement agreement, eClinicalWorks (ECW) and three of its founders are jointly and severally liable for the payment of $154.92 million to the United States. Separately, a company Developer will pay $50,000, and two company Project Managers will pay $15,000 each.
The whistleblowers' share of the settlement will be approximately $30 million.