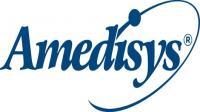 A settlement has been reached in a whistleblower class action lawsuit brought against Amedisys Inc who is accused of submitting false home healthcare billings to the Medicare program and coordinating patient care services at below market prices for referring physicians.
The $150 settlement resolves allegations from seven whistleblower lawsuits in federal court.
Filed in 2010, the case makes claims that between 2008 and 2010, certain Amedisys offices improperly billed Medicare for ineligible patients and services. Additionally the lawsuit alleges that Amedisys billed Medicare for nursing and therapy services that were medically unnecessary or provided to patients who were not homebound and otherwise misrepresented patients' conditions to increase its Medicare payments. These billing violations were the alleged result of management pressure on nurses and therapists to provide care based on the financial benefits to Amedisys, rather than the needs of patients.  The case also accuses Amedisys of maintaining improper financial relationships with referring physicians.  More specifically the case alleges, that Amedisys' financial relationship with a private oncology practice in Georgia – whereby Amedisys employees provided patient care coordination services to the oncology practice at below-market prices – violated statutory requirements.