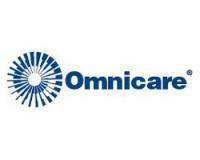 Date Filed:
Tuesday, January 19, 2010
A settlement has been reached in a whistleblower class action lawsuit brought against  Omnicare Inc who is accused of offering improper financial incentives to skilled nursing facilities in return for their continued selection of Omnicare to supply drugs to elderly Medicare and Medicaid beneficiaries.
The government's settlement recovery is in the amount of $124,240,000, of which, the originally filing whistleblower will receive $17.24 million. Additionally, $8.24 million of the recovery will go to various states which jointly funded the Medicaid programs impacted by Omnicare's conduct.
The settlement resolves claims from two cases. The first whistleblower lawsuit was filed in January of 2010 and a second filed in 2011.  The allegations of the government's lawsuit were that Omnicare submitted false claims by entering into below-cost contracts to supply prescription medication and other pharmaceutical drugs to skilled nursing facilities and their resident patients to induce the facilities to select Omnicare as their pharmacy provider. The facilities were participating providers under agreements with Medicare and Medicaid. In addition to the facilities' own claims for reimbursement from Medicare for short-term rehabilitation treatment rendered to patients, Omnicare submitted additional claims for reimbursement to Medicare and Medicaid for drugs Omnicare supplied.