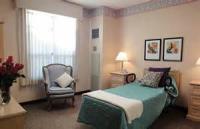 A settlement has been reached in a whistleblower class action lawsuit brought against Hospice of Arizona LC, along with a related entity, American Hospice Management LLC, and their parent corporation, American Hospice Management Holdings LLC.  They are accused of submitting or causing the submission of false claims to the Medicare program for ineligible hospice services.
The whistleblower in this case will receive $1.8 million.
The initial whistleblower suit was filed in 2010.  The government's allegations were that Hospice of Arizona and its related entities submitted or caused the submission of false Medicare claims between Sept. 1, 2002, and Dec. 31, 2010, for Hospice of Arizona patients who did not need end of life care or for whom the hospice billed at a higher reimbursement rate than it was entitled.
The government alleged that Hospice of Arizona and its related entities, engaged in certain practices that resulted in the admission of ineligible patients or inflated bills, including pressuring staff to find more patients eligible for Medicare, adopting procedures that delayed and discouraged staff from discharging patients from hospice when they were no longer appropriate for such services, and not implementing an adequate compliance program that might have addressed these problems. As part of the settlement, American Hospice Management Holdings has agreed to enter into a corporate integrity agreement with the Inspector General of the Department of Health and Human Services that provides for procedures and reviews to be put in place to avoid and promptly detect conduct similar to that which gave rise to the settlement.