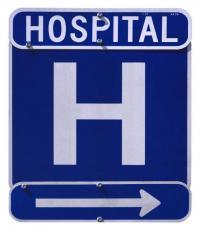 A settlement has been reached in a whistleblower class action lawsuit brought against fourteen hospitals located in New York, Mississippi, North Carolina, Washington, Indiana, Missouri and Florida. They are accused of submitting false claims to Medicare.
According to the settlement the recovery, amounts will be distributed as follows; Plainview Hospital, Plainview, N.Y. ($2,307,265); North Shore Syosset Hospital, Syosset, N.Y. ($192,735); North Mississippi Medical Center, Tupelo, Miss. ($1,894,683.30); Mission Hospital, Asheville, N.C. ($1.5 million); Wenatchee Valley Medical Center, Wenatchee, Wash. ($1,224,709.96); Community Hospital Anderson, Anderson, Ind. ($500,561.36); St. John's Mercy Hospital, Creve Coeur, Mo. ($365,000); Gulf Coast Hospital, Fort Myers, Fla. ($173,005.86); Lee Memorial Hospital, Fort Myers, Fla. ($159,571.87); and Cape Coral Hospital, Cape Coral, Fla. ($73,279.47). Four hospitals affiliated with Adventist Health System/Sunbelt Inc. in Florida will pay a total of $3.9 million, and these include Florida Hospital Orlando, Florida Hospital-Oceanside, Florida Hospital Fish Memorial and Florida Hospital Heartland Medical Center. The two whistleblowers will share in the recovery amount of $2.1 million.
 The initial whistleblower case was filed in 2008. The United States alleged that the hospitals in question overcharged Medicare between 2000 and 2008 when performing kyphoplasty, a minimally-invasive procedure used to treat certain spinal fractures that often are due to osteoporosis. In many cases, the procedure can be performed safely as a less costly outpatient procedure, but the government contends that the hospitals performed the procedure on an inpatient basis in order to increase their Medicare billings.