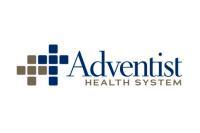 Date Filed:
Thursday, December 27, 2012
A settlement has been reached in whistleblower class action lawsuits brought against Adventist Health System who is acccused of maintaining improper compensation arrangements with referring physicians and by miscoding claims.
The whistleblowers' share of the settlement has not yet been determined. 
The allegations arose from two lawsuits, the first of which was filed in December 2012 and claimed that Adventist submitted false claims to the Medicare and Medicaid programs for services rendered to patients referred by employed physicians who received bonuses based on a formula that improperly took into account the value of the physicians' referrals to Adventist hospitals.  Additionally, the settlement resolves allegations that Adventist submitted bills to Medicare for its employed physicians' professional services containing certain improper coding modifiers, and thereby obtained greater reimbursement for these services than entitled.