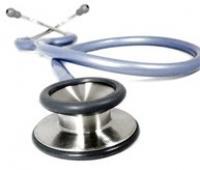 A settlement has been reached resolving Flase Claims Act Allegations of two South Florida medical doctors and their wives, who are accused of accepting sham marketer salaries in exchange for their husbands' referrals to a home health care company called A Plus Home Health Care Inc.
According to the settlement, Dr. Alan and Lynn Buhler will pay to the United States $1.047 million and Dr. Craig and Cynthia Prokos will pay $90,000.
The United States alleged that, beginning in 2006, A Plus and its owner, Tracy Nemerofsky, engaged in a scheme to increase Medicare referrals in the heavily saturated home health care market in South Florida.  Specifically, the United States alleged that A Plus paid spouses of referring physicians for sham marketing positions in order to induce patient referrals.  Among the spouses allegedly paid by A Plus as part of this scheme were Lynn Buhler and Cynthia Prokos.  The United States alleged that the spouses were required to perform few, if any, of the job duties they were allegedly hired for and instead, the spouses' salaries were intended as an inducement for the husband physicians to refer their Medicare patients to A Plus.  The United States also alleged that Alan Buhler received medical director payments as part of A Plus's scheme to obtain his referrals and he attempted to hide those payments from the United States. 
The United States previously settled with A Plus, Tracy Nemerofsky and five other couples that allegedly accepted payments from A Plus.