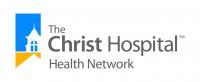 A settlement has been reached in a whistleblower class action lawsuit brought against The Health Alliance of Greater Cincinnati and one of its former member hospitals, The Christ Hospital. They are acused of paying unlawful remuneration to doctors in exchange for patient referrals.
The whistleblower will receive $23.5 million.
The original case was filed in March 2003. The United States complaint alleged that The Christ Hospital limited the opportunity to work at the Heart Station to those cardiologists who referred cardiac business to The Christ Hospital. The government further alleged that cardiologists whose referrals contributed at least two percent of the hospital's yearly gross revenues were rewarded with a corresponding percentage of time at the Heart Station, where they had the opportunity to generate additional income by billing for the patients they treated at the unit and for any follow-up procedures that these patients required.
The government asserted that The Christ Hospital's use of Heart Station panel time to induce lucrative cardiac referrals violated the federal Anti-Kickback Statute, which prohibits a hospital from offering or paying, or a physician from soliciting or receiving, anything of value in return for patient referrals. The United States also alleged that the claims The Christ Hospital submitted to Medicare and Medicaid as a result of this illegal kickback scheme constituted a violation of the False Claims Act.