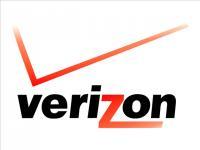 Date Filed:
Wednesday, January 17, 2007
A settlement has been reached in a whistleblower class action lawsuit brought against Verizon Communications Inc who is accused of overcharging the General Services Administration (GSA) on invoices dealing with government-wide voice and data telecommunications services contracts.
The whistleblowers portion of the government's recovery was not disclosed.
Originally filed in January 2007,  the United States alleged that Verizon subsidiary MCI Communications Services Inc. dba Verizon Business Services invoiced GSA for a variety of federal, state and local taxes and surcharges in violation of the contracts or applicable regulations in connection with the FTS2001 and FTS2001 Bridge contracts. The department's joint investigation with GSA's Office of the Inspector General (OIG) found that Verizon and MCI submitted false claims under the contracts for the reimbursement of property taxes, common carrier recovery charges and unallowable surcharges, charges that are not directly reimbursable under the FTS2001 contracts.