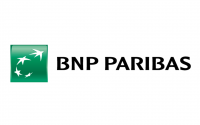 Date Filed:
Tuesday, October 18, 2011
A Judgment has been entered in a Lawsuit brought against BNP Paribas who is accused of submitting false claims for payment guarantees issued by the U.S. Department of Agriculture.
The judgment of $80 Million against BNP Paribas was entered July 24, 2014.
Originally filed in October 2011, the complaint alleged that, from 1998 to 2005, BNP Paribas participated in a sustained scheme to defraud the Supplier Credit Guarantee (SCG) Program. It was claimed that American exporters and Mexican importers who were under common control improperly obtained SCG Program export credit guarantees for transactions between the affiliated exporters and importers. In some cases, the underlying transactions were fraudlent and did not involve any real shipment of grain. BNP Paribas accepted assignment of the credit guarantees from the American exporters, even though it knew that the affiliated exporters and importers were ineligible for SCG Program financing, and a BNP Paribas vice-president, Jerry Cruz, received bribes from the exporters. Beginning in April 2005, when the Mexican importers began defaulting on their payment obligations, BNP Paribas submitted claims to the USDA for the resulting losses.