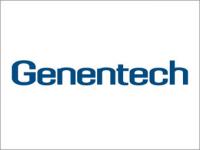 A settlement reached to resolve False Claims Act Allegations against Genentech Inc and OSI Pharmaceuticals LLC.
The allegations arose by a lawsuit claiming Genentech Inc and OSI Pharmaceuticals LLC made misleading statements about the effectiveness of the drug Tarceva to treat non-small cell lung cancer.
On June 6, 2016, the Department of Justice announced that between January 2006 and December 2011,  Genentech and OSI Pharmaceuticals made misleading representations to physicians and other health care providers about the effectiveness of Tarceva to treat certain patients with non-small cell lung cancer, when there was little evidence to show that Tarceva was effective to treat those patients unless they also had never smoked or had a mutation in their epidermal growth factor receptor, which is a protein involved in the growth and spread of cancer cells.
As part of the settlement, the federal government will receive $62.6 million and state Medicaid programs will receive $4.4 million. 
The whistleblowers' share of the settlement will be approximately $10 Billion.