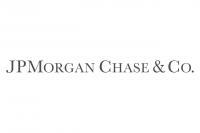 A settlement has been reached in a whistleblower class action lawsuit brought against JPMorgan Chase who is accused of knowingly originating and underwriting non-compliant mortgage loans submitted for insurance coverage and guarantees by the Department of Housing and Urban Development's (HUD) Federal Housing Administration (FHA) and the Department of Veterans Affairs (VA).
The settlement resolves allegations in a complaint filed by a private whistleblower. As part of the settlement, JPMC admitted that, for more than a decade, it approved thousands of FHA loans and hundreds of VA loans that were not eligible for FHA or VA insurance because they did not meet applicable agency underwriting requirements.  JPMC further admitted that it failed to inform the FHA and the VA when its own internal reviews discovered more than 500 defective loans that never should have been submitted for FHA and VA insurance. 
The original whistleblower case was filed in January 2013. The lawsuit alleges that starting as early as 2002, JPMorgan Chase falsely certified that loans it originated and underwrote were qualified for FHA and VA insurance and guarantees.  As a consequence of JPMC's misrepresentations, both the FHA and the VA incurred substantial losses when unqualified loans failed and caused the FHA and VA to cover the associated losses.