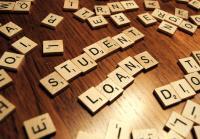 Date Filed:
Wednesday, November 24, 2010
A settlement has been reached in a whistleblower class action lawsuit brought against 4 student lenders who are accused of inflating their interest rate subsidies from the U.S. Department of Education.
Under the settlement, Nebraska-based Nelnet paid the government $47 million, as well as $16.6 million to the whistleblower who filed suit. Also contributing were Southwest Student Services Corp., Texas-based Brazos Higher Education Authority and Brazos Higher Education Service Corp., Texas-based Panhandle Plains Higher Education Authority and Panhandle Plains Management and Servicing Corp. 
The originally filed whistleblower lawsuit alleges that the lenders misused and cheated a federal loan subsidy program by inflating the interest rates.